Philip Glass Ensemble: Early Works
Thursday 12. 10. 2023
20:00
80 minutes
large auditorium
Tickets available via Archa Theatre and GoOut.cz
Philip Glass' compositions will once again be heard in the Archa Theatre, this time symbolically as part of its final season. Following two solo performances by Glass himself in 1996 and 2016 as well as a series of concerts by various contemporary music orchestras, this time the audience has the chance to hear Glass's music performed by an orchestra composed of virtuosos who are authorized to interpret it.
Glass founded the Philip Glass Ensemble in 1968 in New York as a laboratory for his music. The purpose of the ensemble was to develop an interpretation practice that would meet the unprecedented technical and artistic demands of his compositions. The pioneering of this approach influenced the development of contemporary music, and the members of the ensemble remain inimitable interpreters of Glass's work today.
Philip Glass is one of the world-famous artists who Czech audiences saw for the first time at the Archa Theatre. His first performance in 1996 with poet Allen Ginsberg reciting the Wichita Vortex Sutra was an unforgettable experience. Twenty years later, Glass returned to Archa with a solo piano concert.
The Philip Glass Ensemble concert is an opportunity to introduce the audience to Glass's early orchestral work. The concert will include the celebrated piece Music in Eight Parts, a selection of the opera Einstein on the Beach, perhaps the most important theatre work of the second half of the 20th century, which Glass created with theatre director Robert Wilson, a selection of music for the cult film Koyaanisqatsi and many other works.
Credits
Michael Riesman, music director, keyboard
Mike Amacio, production manager
Dan Bora, audio
Lisa Bielawa, voice, keyboard
Peter Hess, saxophones
Ryan Kelly, audio
Mick Rossi, keyboard
Sam Sadigursky, saxophone, flute
Andrew Sterman, flute, saxophone
Supported by Scrape Sound.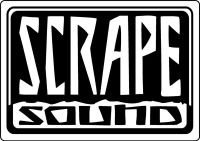 The project is realized with the financial support of the City of Prague.